HERITAGE PREMIUM RANGE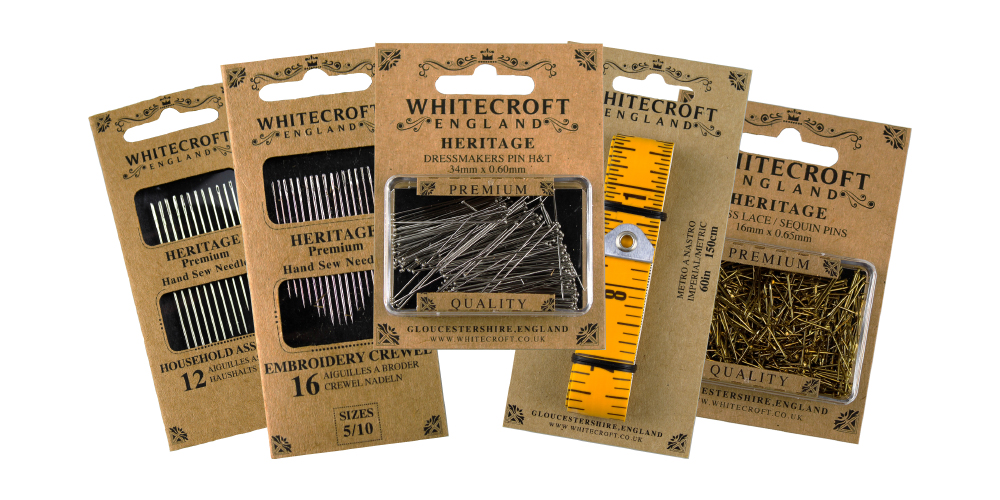 ---
Whitecroft Essentials have brought together a range of premium
haberdashery & sewing products, tailored to the discerning user. The range focuses on making every single product the quality the name deserves. From using tungsten steel to real gold plating & brass, the products can be trusted to give that little extra someone loving their craft deserves.
---
---
HERITAGE PREMIUM RANGE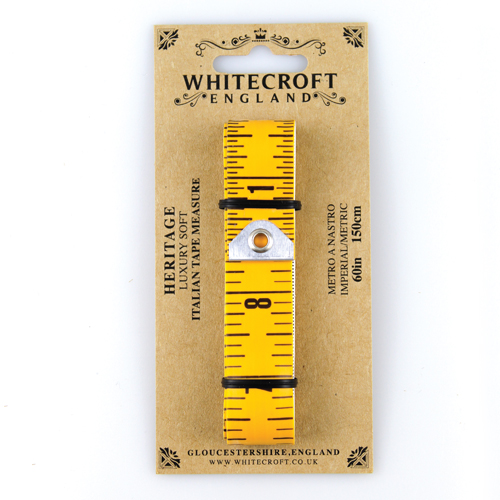 Luxury Soft Italian Tape Measure
Whitecroft's Luxury Italian tape is a high-quality premium tape measure made in a bright mustard yellow. The Colour allows for reading the imperial metric measurements with ease. The luxury soft tape is 60in/150cm in length.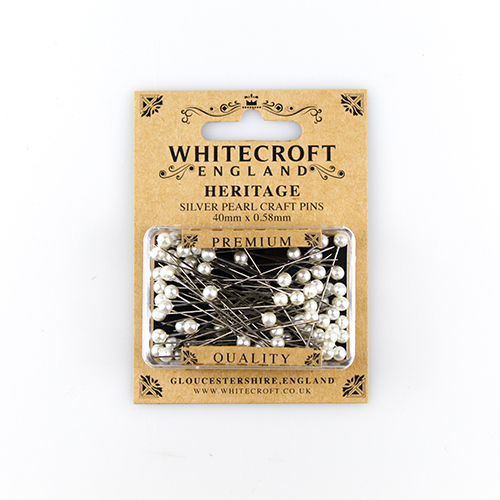 Heritage Craft Pins
These luxury pearlised head craft pins are made with premium metal & quality heads for a user that just wants a pin that holds its sharpness longer and just the right stiffness.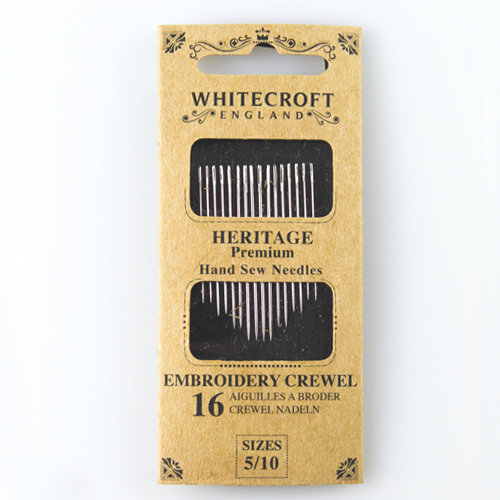 Heritage Hand Sew Needles
The needles are made in a wide variety of different sizes and have a number of different purposes to suit the user. The example shown is the Embroidery Crewel. Much like the rest of this range these are made with premium metals and are made to last and perform to the best standard possible.
---
"The Heritage Premium range brings together premium products from around the world for the discerning user"

Richard Wood Director
---