We are pleased to showcase our new range of knitting kits, for both veteran knitters and aspiring makers
MAGICAL UNICORN MAKES BOOK KIT
Our Magical Unicorn Makes book kit is fun, for both children and adults.
This kit is a great stepping stone into the amazing world of textile crafting and contains all of the materials and tools to create your very first Unicorn
---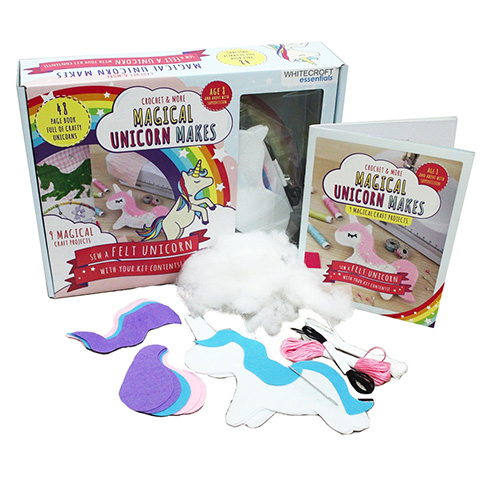 The kit contains a full colour booklet with full instructions and pictures, to help create your Unicorn.
The kit also contains, thread, a sewing needle, shaped felt and stuffing
50 CROCHET FLOWERS BOOK KIT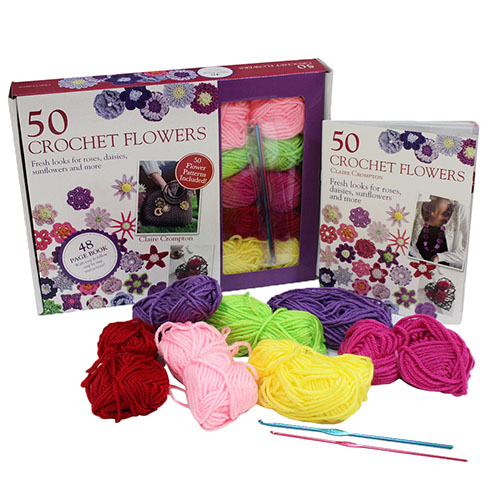 Claire Crompton is a freelance designer, with a wealth of experience in the textile and knitwear industry
Her passion and talents can be seen in this beautifully illustrated 48 page booklet, that has 50 amazing designs for you to follow.
---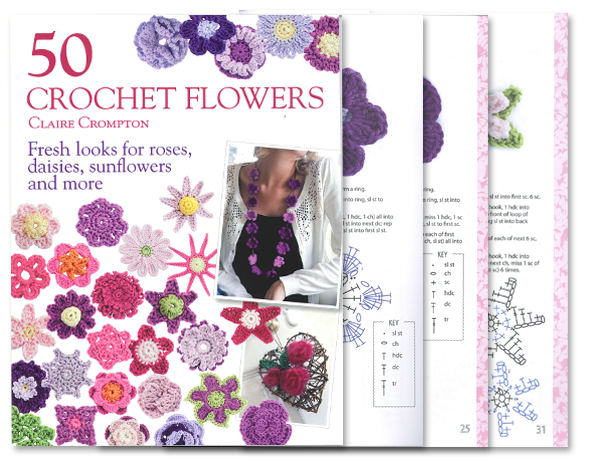 The 50 Crochet Flowers book kit consists of 7 balls of wool, 2 crochet hooks, a sewing needle and the 48 page booklet
Will this be the kit to set you on your way to become the next Claire Crompton?
CREATIVE WAYS WITH EMBROIDERY HOOPS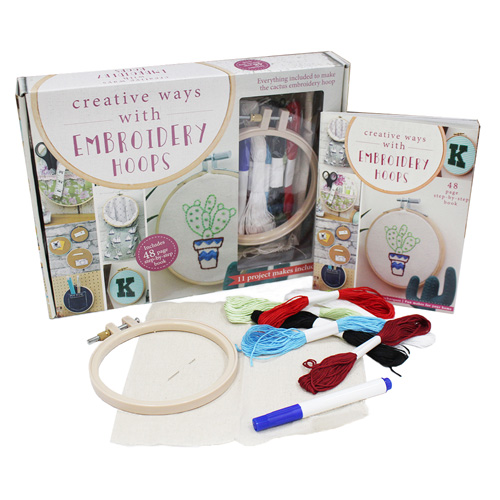 If you find embroidery is more appealing, then this is the book kit for you!
This booklet will not just show you how to embroider using an embroidery hoop, it will also show you how versatile an embroidery hoop is
---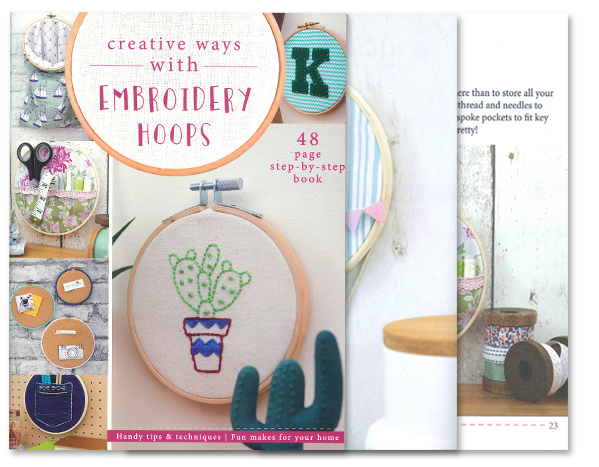 You will receive a 4″ Plastic Embroidery Hoop, 6 Threads (Various colours), 1 water soluble pen, 1 Piece of cloth, 1 sewing needle and the 48 page booklet.
The Creative Ways with Embroidery Hoops book kit, contains 11 fantastic projects to make and inspire you, around the home
---